Islington Holi 2023 - The much-awaited festival of colours was celebrated with immense joy and ardor at Islington College.
Catch a glimpse of Islington Holi Experience
A fun-filled celebrating the festival of colours, where our students and staff members indulge in various musical entertainments along with the usual splish-splash of colours.
Watch More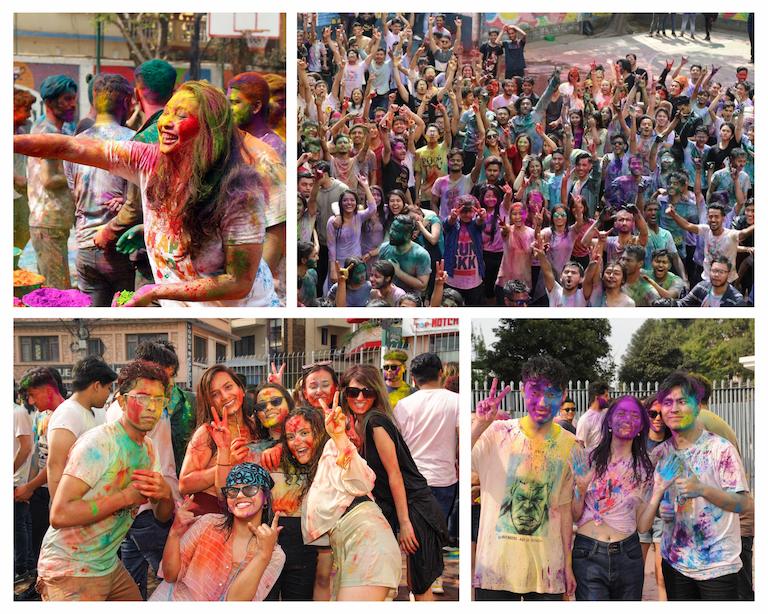 The festivities began with the students gathering on the grounds of Islington College, dressed in their finest attire. The atmosphere was filled with the sounds of music and laughter, as the students began to throw brightly colored powder at each other, creating a kaleidoscope of colours that lit up the sky.

The highlight of the celebrations was undoubtedly DJ Shrishes, who kept the crowd grooving with his incredible beats and a high-energy performance. His music was the perfect accompaniment to the festivities, where the students were captivated by the Holi spirit.


As the celebrations continued, the colours kept flying, and the students painted each other from head to toe in a riot of colours. The entire crowd erupted with joy, throwing colours and dancing to the upbeat music.


Nonetheless, the Brit area of Islington was a buzz with numerous stalls selling delectable and mouth-watering delicacies. From sweets like bakery items and lassi to savoury treats like panipuri and nachos, there was something to please every palate.





But the celebration wasn't just about food. The event also set up various games and activities that brought people together. It was a reminder of the power and the joy of coming together to celebrate.


Overall, Islington Holi 2023 was an unforgettable experience, filled with colour, music, and most importantly, camaraderie. It brought people together from different backgrounds and cultures creating a sense of unity and togetherness.

If you missed out on this year's celebrations, mark your calendar for next year and come join in the fun!