Our favorite season of blooming flowers and hopes - SPRING is here, and Islington College is gearing up for the grandest annual event, the Spring Carnival 2023. From delicious food and exciting games to stunning performances and much more, there's something for everyone. To make the most out of it, we've got some helpful; tips and tricks to share. So, get ready to have a blast!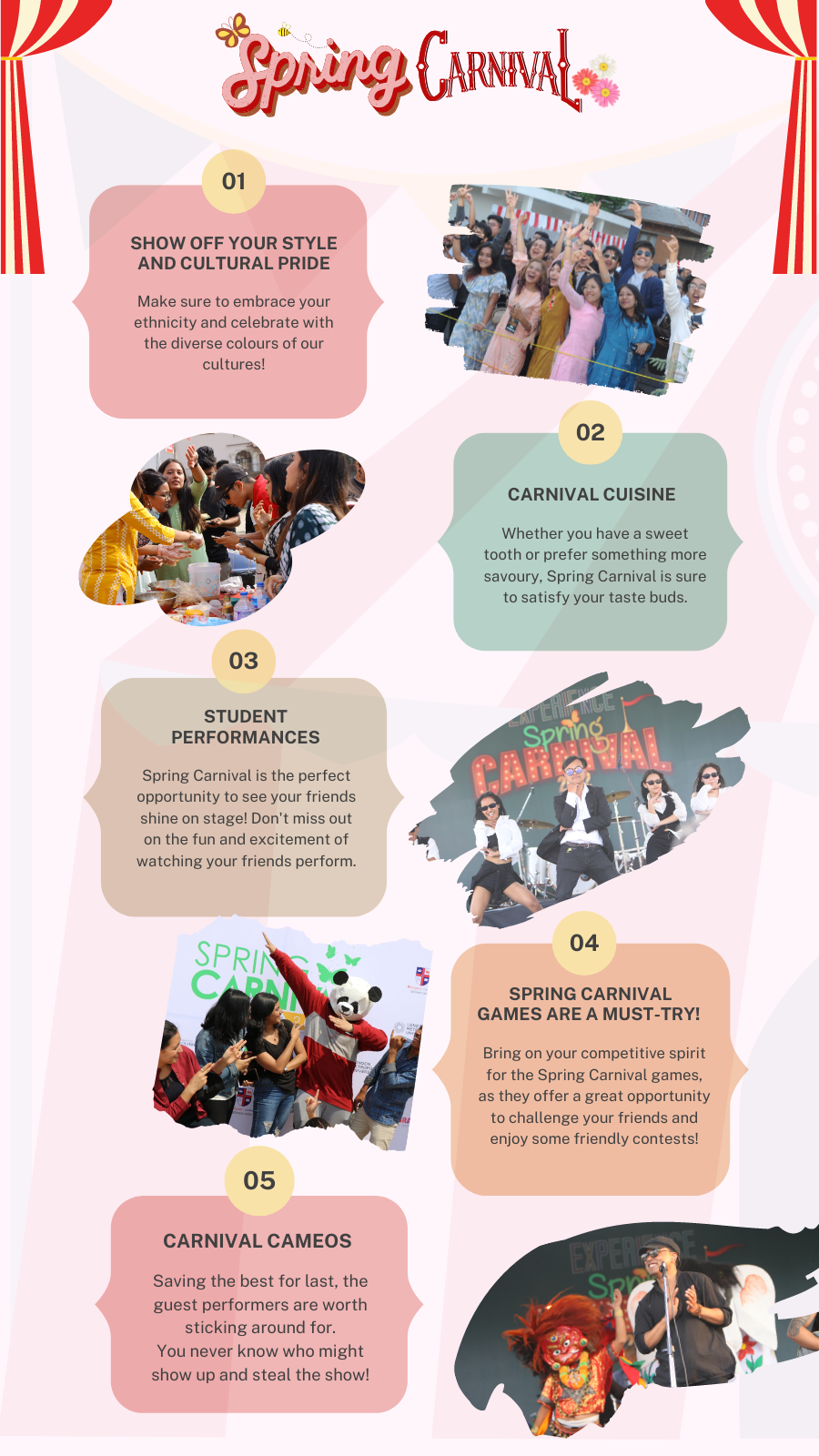 Show off your style and cultural pride
Showcasing your unique fashion sense and traditions can make for an unforgettable and enriching experience. Make sure to embrace your ethnicity and celebrate with the diverse colours of our cultures!
Carnival Cuisine
You'd definitely want to try the mouthwatering carnival cuisine, from cotton candies to hot dogs, the food offerings at the carnival are delicious. Whether you have a sweet tooth or prefer something more savory, Spring Carnival is sure to satisfy your taste buds.
Student Performances
Spring Carnival is the perfect opportunity to see your friends shine on stage! Don't miss out on the fun and excitement of watching your friends perform. Who knows, you might even discover a hidden talent you never knew they had.
Spring Carnival games are a must-try!
Bring on your competitive spirit for the Spring Carnival games, as they offer a great opportunity to challenge your friends and enjoy some friendly contests!
Carnival Cameos
Saving the best for last, the guest performers are worth sticking around for. The past thrilling performances by legendary artists such as Deepak Bajracharya, Albatross, and Adrian Pradhan have left the audience amazed and talking about their performances for weeks. You never know who might show up and steal the show!
Lastly, don't forget to bring your umbrella as the events are held out in the open. And, make sure to wear comfortable shoes to fully take advantage of all the activities. We hope these tips and tricks help you have a memorable experience at the Spring Carnival. See you there!