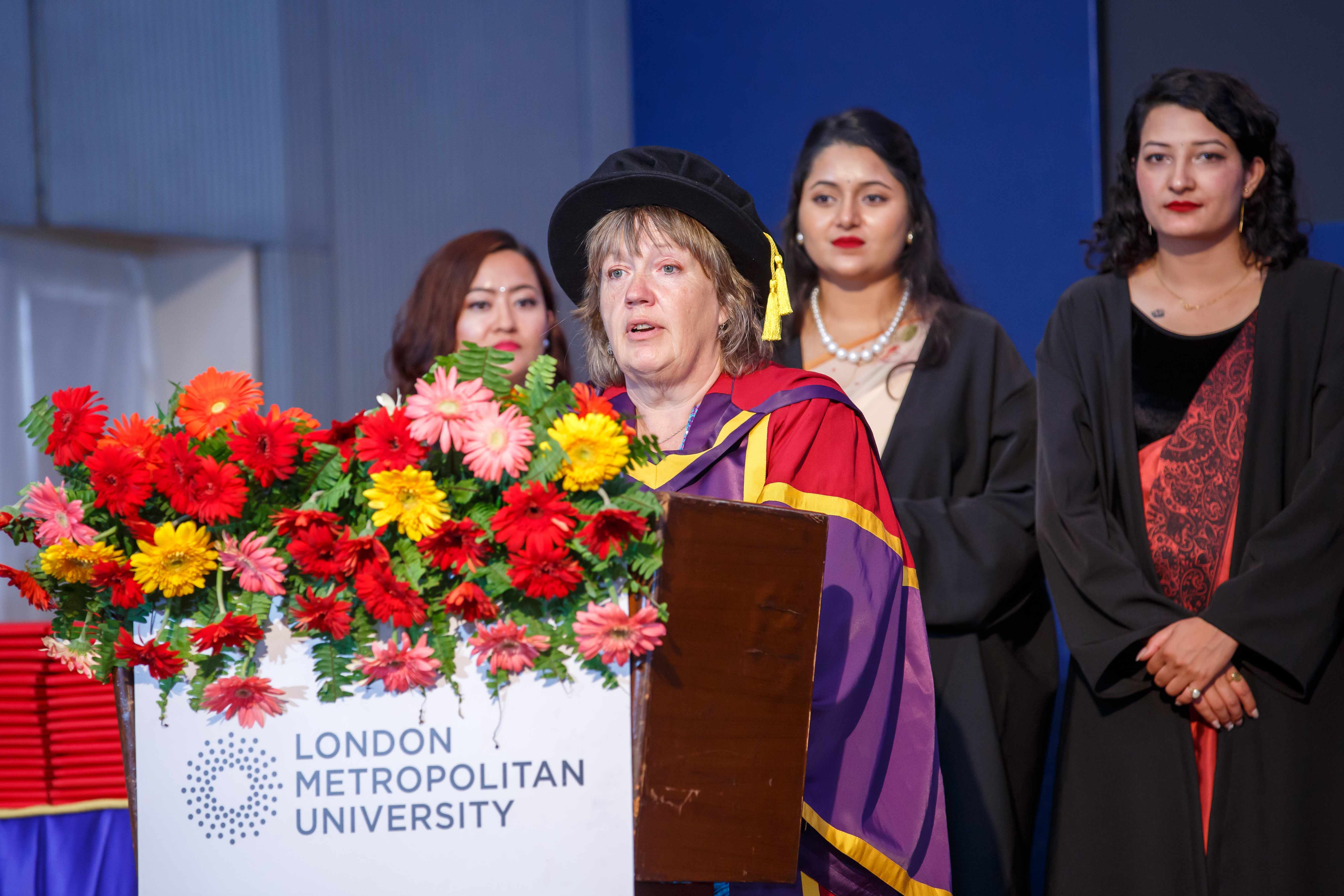 Graduation ceremonies celebrate the adventures, triumphs, and accomplishments of students.
The graduates are expected to relish themselves to the fullest with their friends and family on one platform; they get opportunities to dress up in their graduation cap and gown while being honored. They can reflect on the priceless moments they spent on campus, and they have a chance to thank everyone for the opportunities this phase has provided.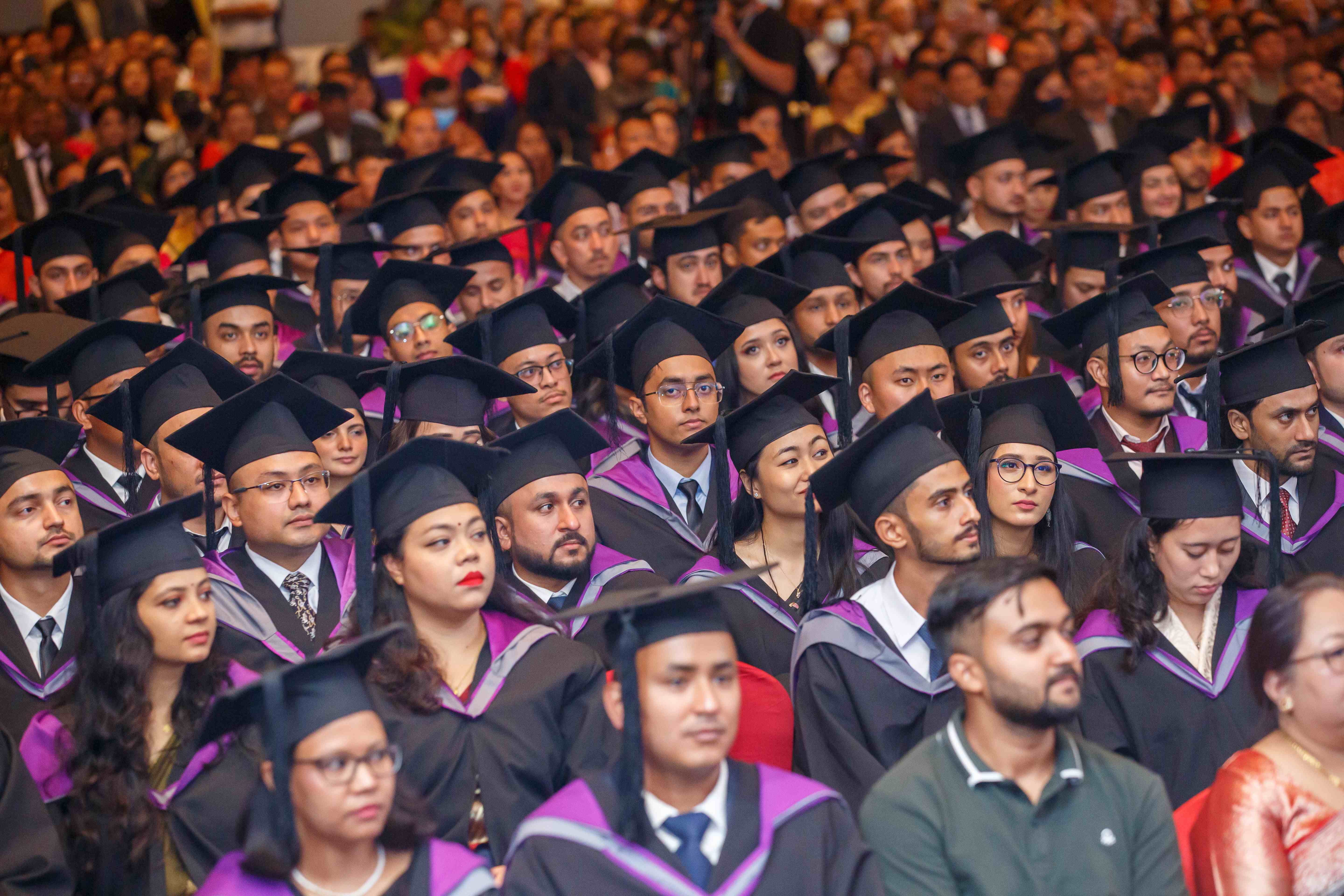 The anticipated graduation ceremony for the Classes of 2020 and 2021 at Islington College Kathmandu has been delayed for the last two years due to the outbreak of the pandemic. Islington College Kathmandu conducted a graduation event for the classes of 2020 and 2021 at Hotel Yak & Yeti for two days (July 11 & 12) as a long-awaited celebration of students and their hard work.
The respected chairman of the ING Group, Mr. Sulav Budhathoki, presided as 'Master of Ceremony' for the Graduation Ceremony 2022. Graduates received their degrees from Dr. Wendy Bloisi, Head of Academic Partnerships at London Metropolitan University. The graduation ceremony 2022 of Islington college was live on Facebook and Youtube for viewers at home to witness the glorious moment.
Over 1400+ students from the class of 2020 and 2021 received their bachelor and postgraduate degrees across two days of the graduation ceremony, with a number of honorary awards given to individuals who have excelled in their field and enriched their communities.
In the year 2020, there are 19 graduate degree holders with an MSc in Information Technology among the 502 graduates from the IT department who specialize in BSc (Hons) Computing, BSc (Hons) Computer Networking and IT Security, and BSc (Hons) Multimedia Technologies. Similar to this, 74 students received their BA (Hons) in Business Administration and MBA degrees in 2020.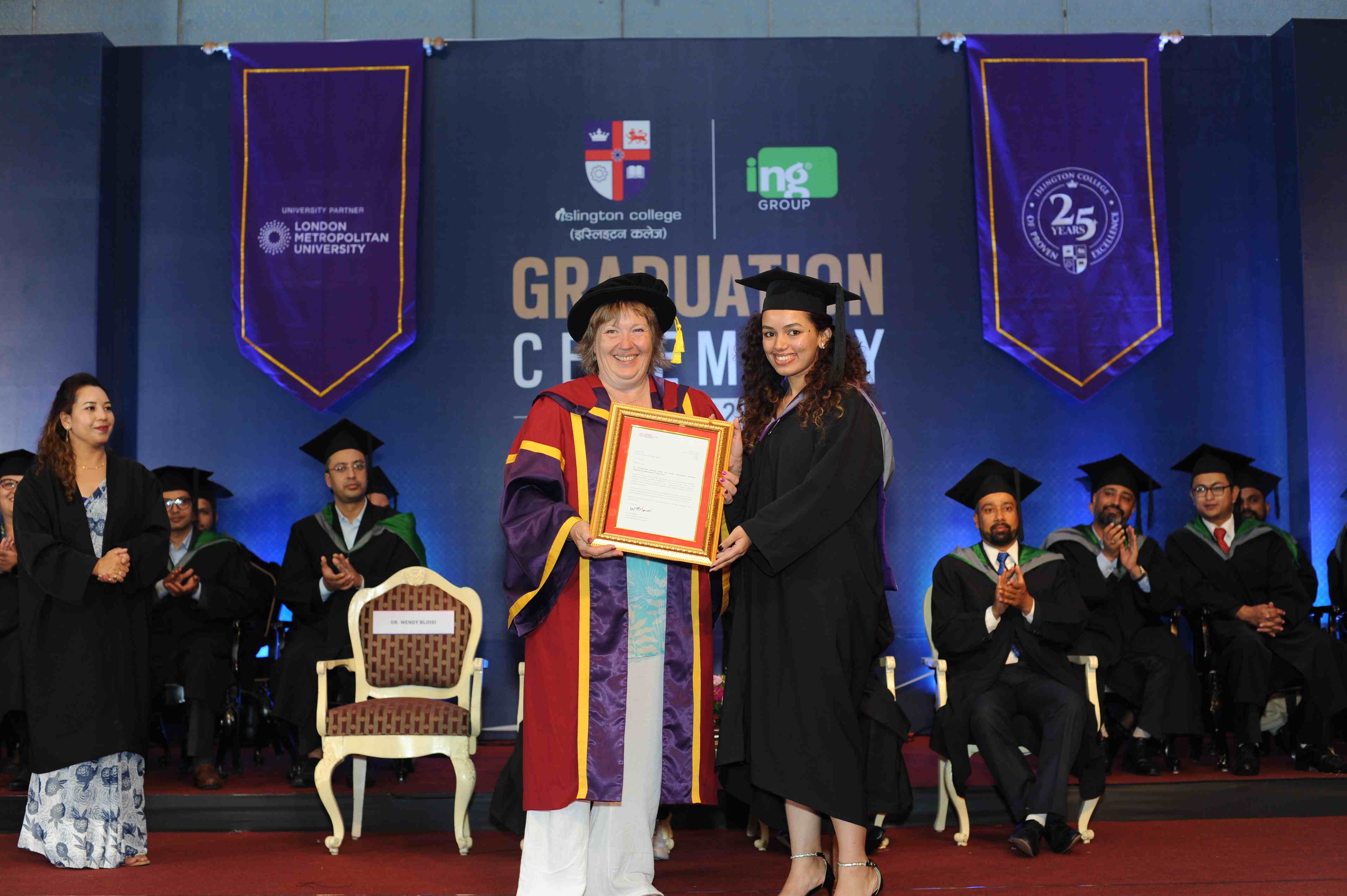 From the IT stream, the year 2021 sees 732 graduates. Likewise, 119 students from the BA (Hons) Business Administration field graduated from Islington College in 2021.
Every year, students are awarded postgraduate scholarships, Ms. Hritika Joshi and Mr. Sameer Mainali were awarded the prestigious International Student House and London Metropolitan University/ Islington College Scholarship and the ING Colleges scholarships were awarded to Mr. Umang Bajaj and Mr. Aayush Pandey.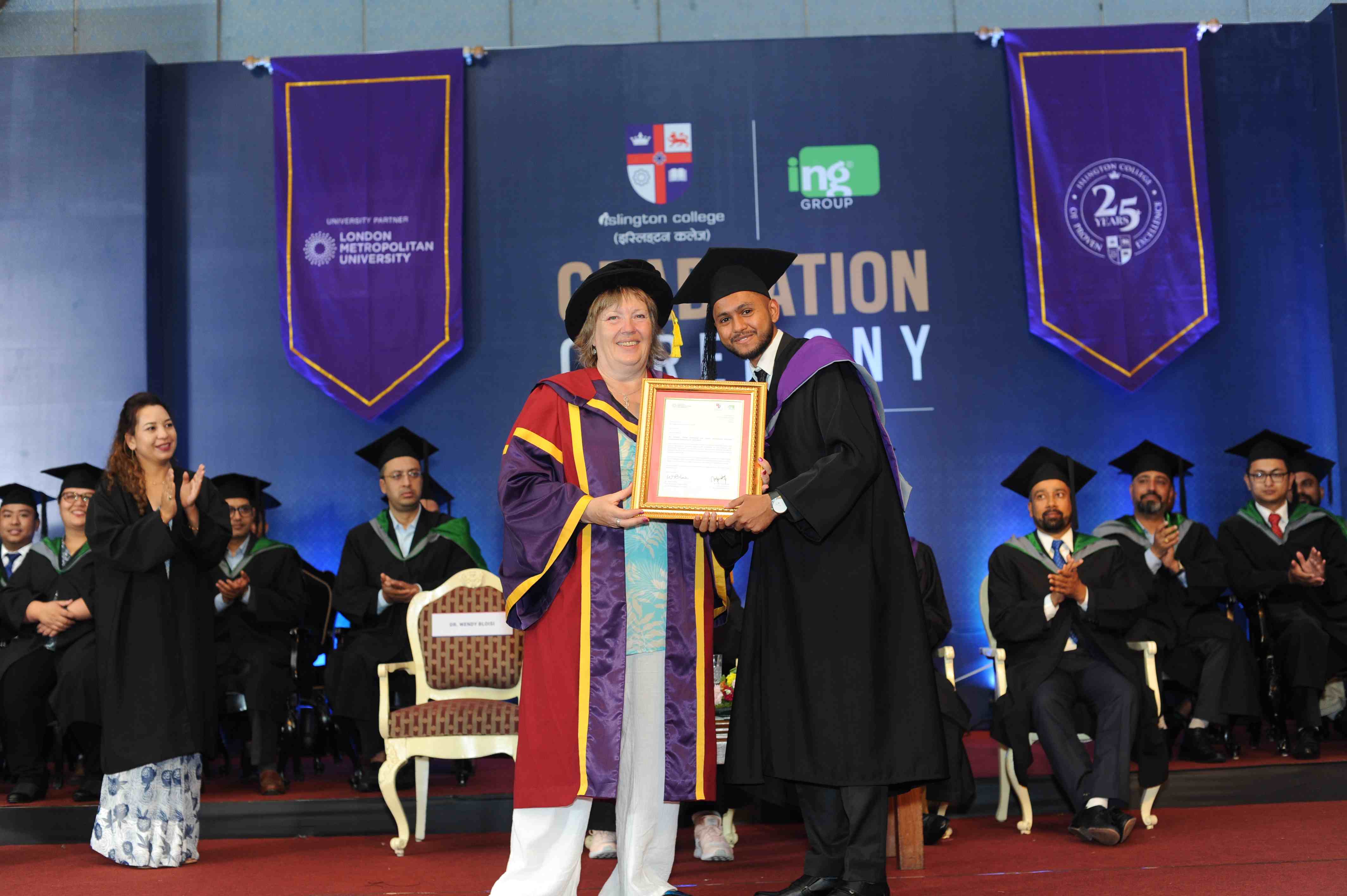 During the graduation ceremony, the place was bustling with enthusiasm and celebrations. The event was a grand success as it was evident from the cheerful faces of our students and their families.
Congratulations to all of our amazing graduates. You all deserved it! The time that you spent with each other will be something that you will cherish forever.